Which Tee Box Should You Play In A Round of Golf?
If you're new to the game of golf, you've probably wondered which tee box would be the best place to start your round. Each tee box color is designed to be played by different players according to skill level and a few other factors.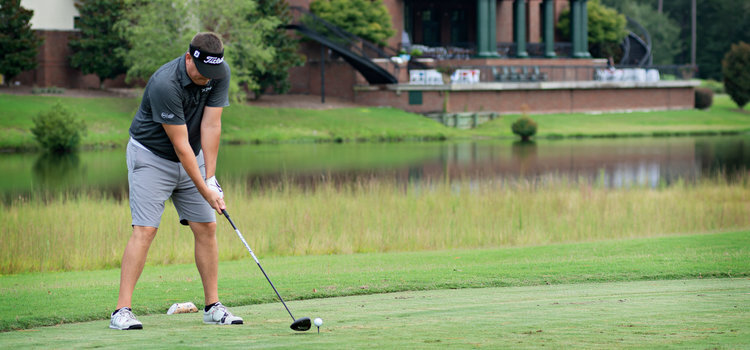 Ultimately, you can play at any tee box that you are comfortable with, however, there are a few rules that most golfers follow when it comes to choosing a tee box that you will start your round on.
Are You Supposed to Play on More Than One Tee Box?
When you choose a box to tee off at, you will typically continue to play at the same tee color throughout your entire round of golf. This means that you won't play at the forward, middle and back tee boxes in the same round.
If you are playing casually, and not keeping scores, you're welcome to change tees to see how each plays and what the difference between each is. During an actual match, you will play at the same tee box throughout all 9 or 18 holes.
All Golf Tee Boxes
There are multiple tee boxes at each hole on a golf course. Each tee box is marked with a color to distinguish which is which. Depending on the golf course, you will most likely find white, yellow, red, blue and black tee boxes at each hole.
Red Tees – The red tee mostly indicates the most forward tees on the hole. This is the tee that is the shortest distance to the hole. These tees are commonly played by women, seniors, and players that feel more comfortable taking their first shot from a closer distance to the hole.
Yellow/Gold Tees – The Yellow or Gold tee box is mostly used by senior players (65 and older) since older folks may not have the strength they used to. Playing at a closer tee provides seniors with a fun golfing experience without having to wear themselves out.
White Tees– The white tee box is usually where a majority of amateur golfers will play their round. These tees are referred to as the "middle" tees or sometimes the "mens" tees. This is because most players who play at the white tee box are capable of hitting the ball with some power but have a higher handicap.
Blue Tees – At many golf courses the blue tee box will be either the second longest distance to the hole or occasionally the longest. These tees are for more advanced players that would like to add more of a challenge to their golf game. Usually these tees will be just a bit longer than the white tees.
Black Tees – The black tee box is the longest position to tee off at any golf hole. The black tees are often referred to as the "tips" and are used by professional golfers. These tees are also used at many championship golf events to give advanced players the most challenging starting position
Which Tee Box is Best For Beginners?
The tee box that you should start at if you are starting to play golf will ultimately depend on your age and how far you're able to hit the ball. For young and middle aged men, it is recommended to start at the white tee box.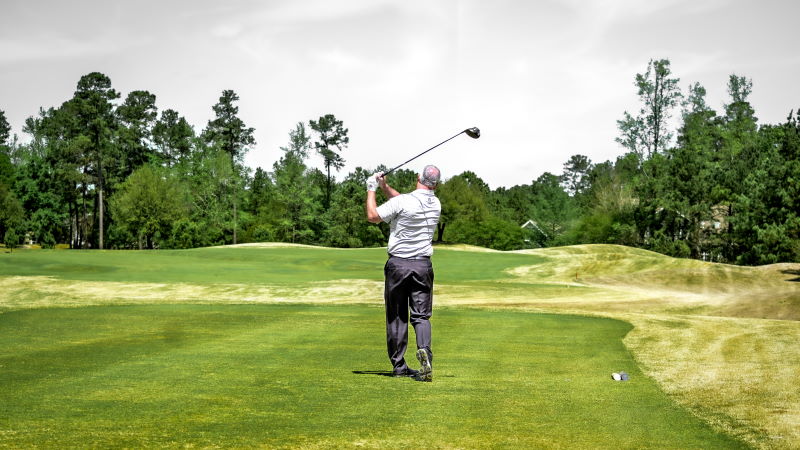 If you are a young or middle aged women, you may want to start at the "forward" or red tees so that you can have an enjoyable experience playing golf.
Ultimately, you should play at the tee box where you're most comfortable playing. If you're casually playing with friends or coworkers, you will most likely play at the same tee box and tee off one after the other.
What is The Difference Between Tee Boxes?
The biggest difference between the different tee boxes is the distance to the hole from each. Golf courses will display the yardage from each tee box available to the hole so that you can see how far the hole is from each tee position.
In addition to the distance, playing at different tee boxes can also make the approach shot to the green more or less challenging due to the angle of the green and what hazards may be in play. For example, if you are playing on a par 5, then some tees may have sand traps guarding the green, but other tee boxes may not.
Which Tee Box Is Right For You?
The best way to decide which tee box is right for you is to play a few practice rounds and see how far you can hit your shots from each different position. You can also go to the driving range before your first round of golf to get an idea of how far you can hit the ball. This will help you identify what yardage fits your game the best and allow you to make more informed decisions when playing rounds. You may even find that one tee box is much better for you than another and will help you lower your scores!
No matter which tee box you choose, it's important to remember to have fun and enjoy the game. With practice and time, you can improve your confidence and ability to play from whichever tee box you choose.
Play a Round of Golf At River Landing!
If you're located in North Carolina and would like to play golf at a beautiful course, consider visiting River Landing in Wallace, NC. Our course has multiple tee boxes and provides an enjoyable golfing experience for each skill level. Our staff would be happy to help you find the tee box that is best for your game. Visit us online or give us a call today to schedule your round of golf at River Landing!